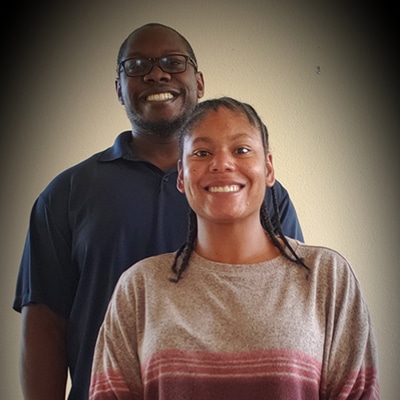 C3's Bistro, Waffology and P'tit Louis Bistro
Aaron and Kanisha operate three different restaurant concepts out of one building in the heart of historic Corrales, NM. In the mornings, Waffology, a craft waffle concept, welcomes guests to expand their palates and have fun with their food. They use the waffle as a base to carry many adventurous toppings packed with flavor. In the evenings, C3's transports you to the French Quarter with its variety of New Orleans inspired Cajun and Creole dishes, while P'tit Louis gives you a little taste of France. On Sundays, all three concepts are combined in an
unforgettable brunch menu. The Hundley's have a goal that all walks of life will come in and enjoy a great meal with great people. Future aspirations include purchasing a facility of their own to not only house their concepts, but to offer retail options and training opportunities for other aspiring restaurateurs.
Kanisha came to WESST in 2021 and has been working with WESST Rio Rancho on social media marketing, marketing and promotional strategy and tactics, general business advice and funding assistance.
C3's Bistro, Waffology and P'tit Louis Bistro
"Brad Crowson has been a great encouragement during such a difficult time. We have talked through marketing strategies, funding options, and social media reach. I'm glad to have someone like him rooting for our success."
Kanisha Hundley
Corrales, NM