Our accomplishments reflect the character of our team.
From the top down, our experienced staff operates in a team-oriented collaborative environment that helps foster small business solutions to share with our clients. We are prodigious learners, meticulous listeners, and natural problem solvers. Our collective experience is our foundation and it grows stronger with every new challenge we face and every new client we help.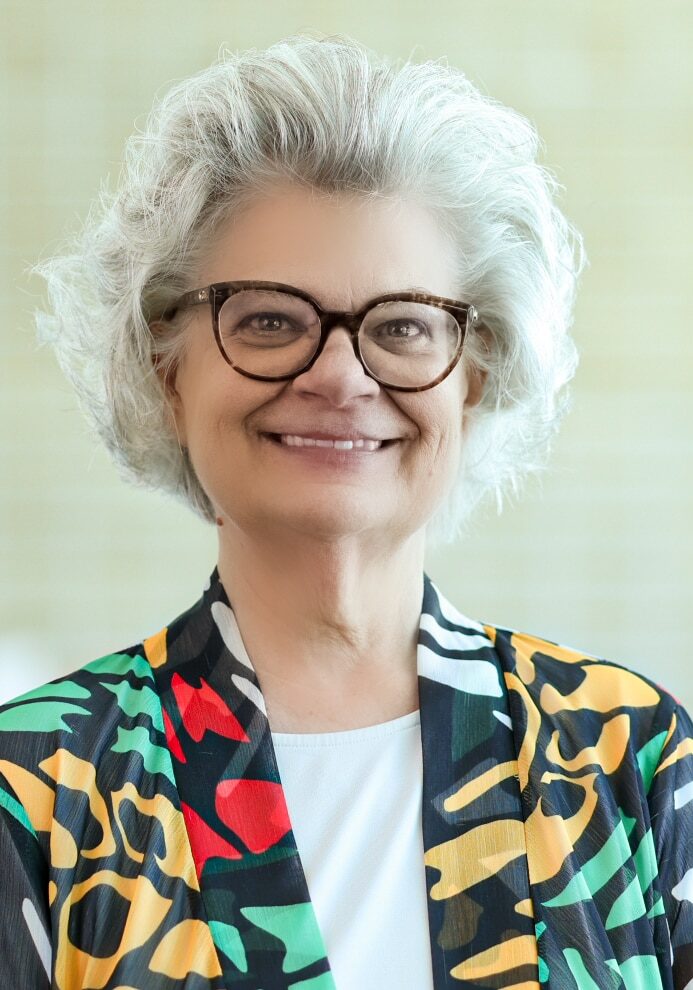 Agnes Noonan
President
Prior to joining WESST in 1991, Agnes served as a small business consultant in the United States Peace Corp in Costa Rica and as the Executive Director of the American Chamber of Commerce in Egypt. She holds a BA in Political Science from Berea College and a MA in International Affairs from The George Washington University. She has received numerous honors: Top-Performing CEO (2009), Junior Achievement's New Mexico Business Hall of Fame, (2005); Women of Influence (2005); and New Mexico's Small Business Advocate of the Year, United States Small Business Administration, (1995). Agnes is particularly passionate about personal and business financial literacy. She loves to read and fantasizes about becoming a beach bum.
Kim Blueher
Director Emeritus of Lending
Kim officially retired from WESST at the end of 2020. She received her MBA in Finance from the UNM Anderson School of Management in 1982 and spent the next 8 years in banking as a commercial loan officer in Arizona and New Mexico. When WESST started in 1990, she joined to set up the micro-loan program, which she deftly managed until her retirement. She continues to teach classes in Albuquerque on business planning and financial projections as her schedule allows. Kim is passionate about the outdoors, and spends  as much time as she can biking, hiking, skiing and fly fishing while attempting to relax and enjoy retirement.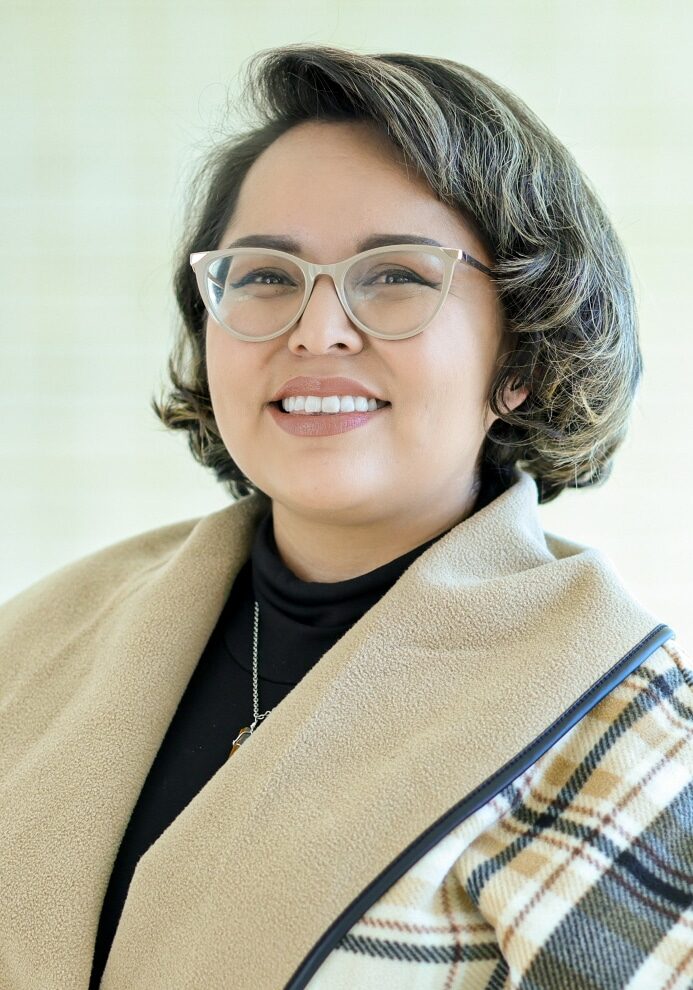 Alyssa Begay
Business Consultant and Trainer, Farmington
Yá'át'ééh. Shí éí Alyssa Begay yinishyé,
'Áshiihíí nishłį́ hashtł'ishnii bashishchiin Tábaahá dashicheii Kinyaa'áanii dashinalí Ákót'éego diné asdzáán nishłį́ Tóta' kééhasht'į́ Toodí naashá Ahéhee'
Hi, my name is Alyssa Begay, I am Salt Clan born for the Mud Clan, my maternal grandfather's first clan is Water's Edge and my paternal grandfather's first clan is Towering House. In this way, I am a Navajo woman. I am a sister, a daughter, a business owner and strive every day to be a good citizen of the world. I graduated from UNM with a BA in Native American Studies where i learned the concept of "Rebuilding Native Nations". I started with me and am working in an outward fashion to serve my community in multiple capacities. Community is important to me, and my goal is to inspire others around me to pour back into their communities.
Aimara Coronado
Executive Assistant 
Kristine Crowell
VP of Client Services
Kristine joined WESST in 2018 as the Albuquerque Regional Manager, Business Consultant and Trainer.  In 2021, she pursued a global consulting opportunity continuing to grow her skillset in client relationships, program and project management and leadership consulting.  In 2023, we can say that Kris has "returned home" as the VP of Client Services.  Kris brings a variety of professional experiences from the U.S. Air Force, Air National Guard and Harley-Davidson Motor Company in the areas of organizational effectiveness, change management, leadership, sales, finance, business consulting and learning and development.  She has an MBA from the University of Wisconsin.  She is thrilled to share her experiences to empower and enable the success of clients and her colleagues through the mission of WESST – to strengthen others and help them become sustainable!
Fernanda Estrada
Regional Program Coordinator and Trainer, Las Cruces
Fernanda was born in Cd. Juarez, Chihuahua and moved to Las Cruces to obtain her Bachelor's in Journalism and Mass Communications. She worked as a Communications Coordinator for the International Borders Program at New Mexico State University and became very passionate about establishing relationships to help people. Fernanda has lived in Las Cruces for seven years and is looking forward to creating new connections with future entrepreneurs in her new journey with WESST. During her downtime, she enjoys reading, hiking, knitting, playing the guitar and spending time with friends and family.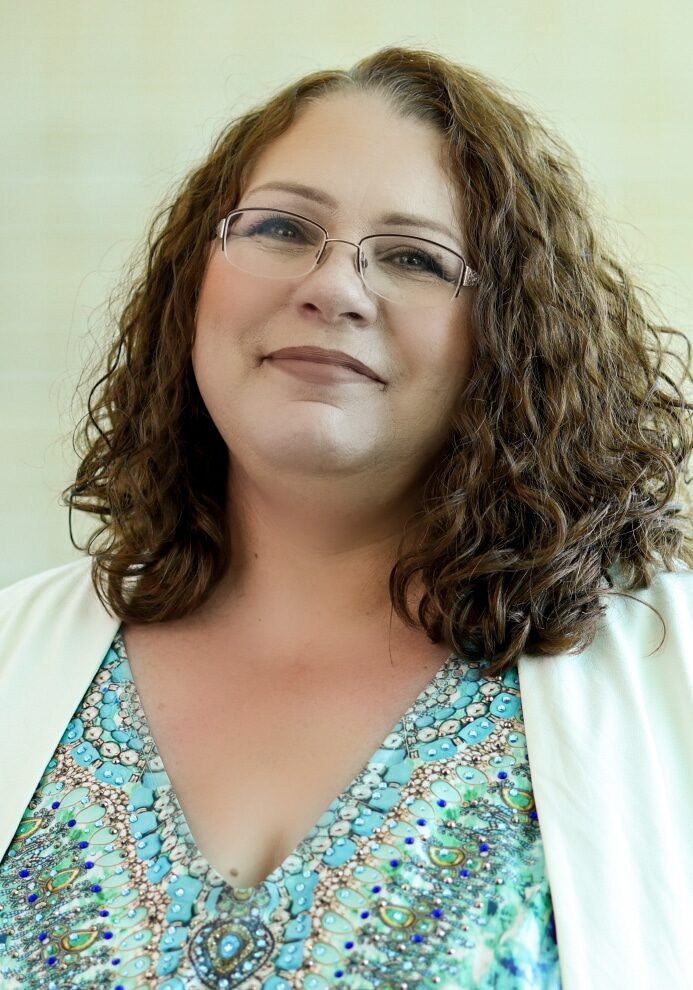 Dawn Facka
Regional Manager, Farmington
Dawn Facka is a long-time resident of San Juan County. Dawn previously worked in the area of workforce development and has several years of experience in community engagement and project development. Dawn holds a Master's degree in Public Administration from Walden University and a Bachelor's degree in Social Work from New Mexico Highlands University.
Mark Gilboard
Director, WESST Incubator
Mark Gilboard first joined WESST in 2017 after 16+ years as a marketing and advertising research professional with Nielsen Media Research and Clear Channel Outdoor. He focuses on helping people achieve their entrepreneurial dreams with careful and insightful guidance and enthusiasm. Mark returned to WESST in the Fall of 2022, after spending a year helping a local Cannabis company with their sales & marketing as they prepared for the transition to the adult-use market. Mark also has taught college courses in Media, and Communications, at CNM and UNM. He has a master's degree in Communication from UNM and bachelor's degrees in both Rhetoric and Spanish from Bates College, in Lewiston, Maine.
Rhonda Gilliam-Smith
Regional Manager, Roswell
After living and working in Ohio for most of her life, Rhonda moved to Roswell, NM to enjoy all the beauty and serenity the Land of Enchantment has to offer.  During her over nine-year residency in Roswell, NM, she has served in several management positions serving the Roswell and Albuquerque Communities.  She holds a Ph.D. from Miami University of Ohio in Education Administration, a master's degree in Human Resource Development from Xavier University of Ohio, and a BA degree in Communications from Mount St. Joseph University in Cincinnati, Ohio.
While earning her education, Rhonda, a wife and mother to two sons, worked almost 20 years as a Pipefitter/Welder.   She knows from experience the obstacles and challenges women face in striving to maximize their potential.  Throughout her career, Rhonda's passion has always been to uplift marginalized and disenfranchised communities of color and women.  She believes that "women hold up more than half of the sky"; therefore, organizations such as WESST play a key role in helping women achieve their financial self-sufficiency thru business ownership. And, as a recent client of the Roswell Business Center, Rhonda is honored to serve as its new Regional Manager.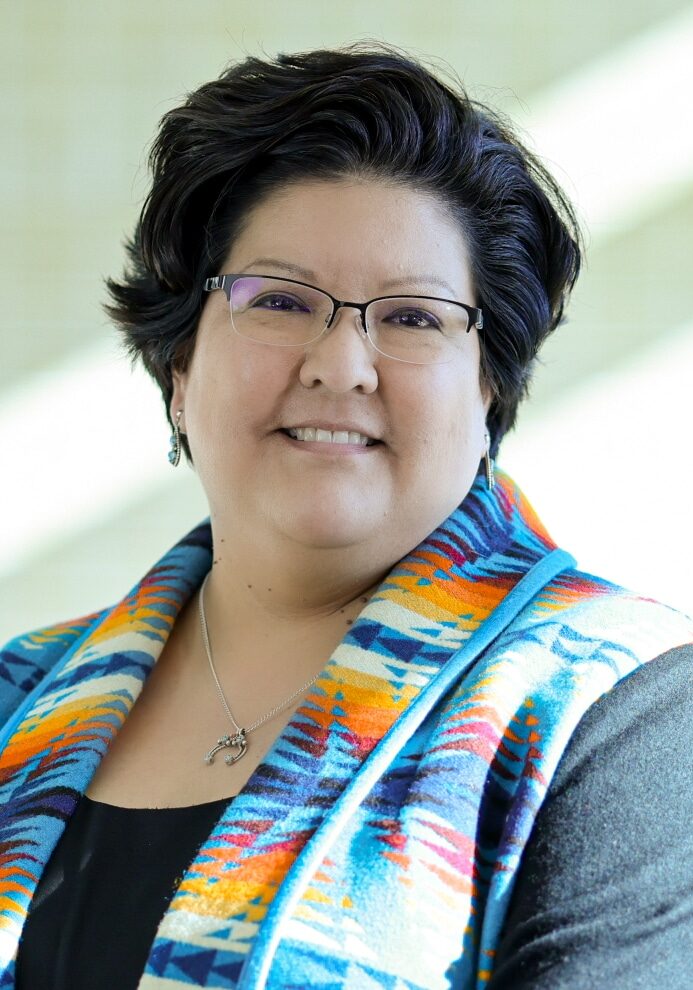 Janelle Henry
Regional Program Coordinator and Trainer, Farmington
Janelle has been a part of the WESST team since the summer of 2021, joining the dedicated staff in Farmington. After working ten years with a non-profit organization who served senior citizens in San Juan County. She found her way to the Farmington Women's Business Center at first as the Administrative Assistant then advancing to the Regional Program Coordinator. Where she is happy to assist all who enter the doors with a business dream. She is a member of the Navajo Nation and a long-term resident of the area. Janelle values time with family, friends, and loves traveling with her husband and her fourteen-year-old rescue Yorkie Cami.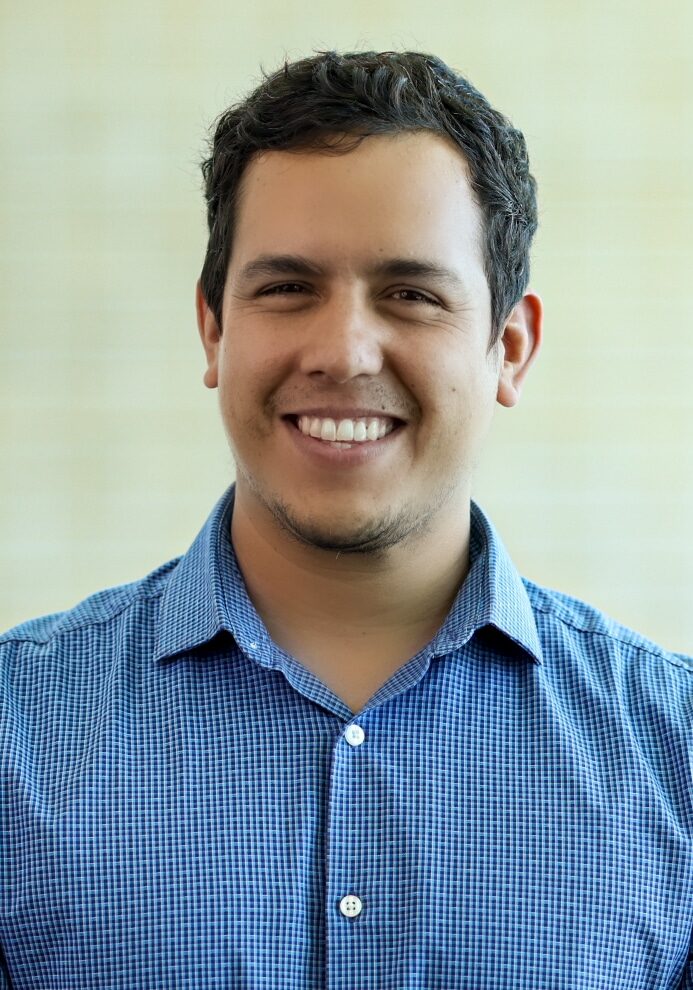 Humberto Hijar-Alvidrez
Regional Manager, Las Cruces
Humberto Joins WESST after nearly four years of Business consulting for the Small Business Development Center. Prior to his consulting days, Humberto taught Economics and Mathematics for Dona Ana Community college and El Paso Community College. He holds a Bachelors of Business Administration in International Business and a Masters in Economics from New Mexico State University. Humberto is passionate about serving his community and assisting in strategic and healthy growth. Humberto relishes his time with his wife Leslie and children – Alessi and Milan – whom love to travel any chance they get in search of new adventures at every occasion.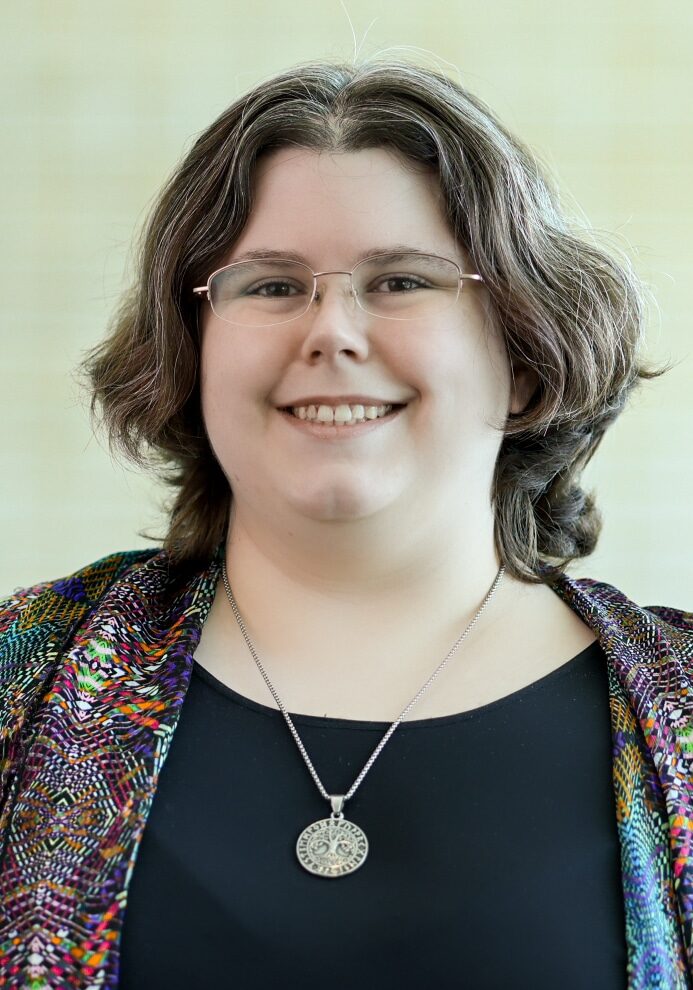 Samantha Kimball
Staff Accountant, Albuquerque
Samantha is a transplant to The Greater Albuquerque area, moving to the 'big city' in 2015. There she fine-tuned her knack and enjoyment for numbers as she explored the accounting sphere of New Mexico, where she found herself drawn into the non-profit realm. Combining her uncanny ability in finding unnoticed details, organization skills, curiosity, and her drive for helping others, Samantha sought out opportunities that would not only bring positive impact on an individualistic level, but on societal level. Understanding the impact that small businesses have on a community from personal experience, Samantha is excited to be part of a non-profit dedicated to serving the community at large as part of WESST's accounting department.
Katie Knipe
VP of Development
Katie Knipe hails from Kingsport, TN and has worked in nonprofit management and arts administration for the past decade. She has dedicated her career to fundraising for organizations whose missions fuel her fire, including those who promote classical music performance and who serve people experiencing homelessness. Katie is grateful for the opportunity to raise support for WESST and help entrepreneurs achieve their dreams. She and her husband Kenney relocated to New Mexico in 2019 to put down roots and they're grateful to call Edgewood home. As a lifelong clarinetist, Katie has a deep love for music. Katie and Kenney enjoy spending time with their son Miles and their dog and two cats – Apollo, Ares, and Lebowski – while listening to their collection of vinyl records. Katie earned her Bachelor's Degree in Clarinet Performance from Vanderbilt University and her MBA from the University of Cincinnati.
Cheri Lopez
VP of Finance
Cheri Lopez joined WESST in July 2021 as Vice President of Finance. She has held numerous executive leadership roles, playing a critical role in strategic growth development, compliance operational oversight, working with boards of directors, organizational change, business oversight, comprehensive accounting systems, project management, human resources, systems implementation and integration.  She focuses on organizations that further education, affordable housing, business ownership and the human spirit.  In Albuquerque, she previously worked at Supportive Housing Coalition of New Mexico from 2018 to 2020, as Controller, then Associate Executive Director of Finance and Administration before joining WESST.  Cheri holds an EMBA from the University of Nebraska at Omaha, a BBA from the University of North Florida, and AA degree from the Florida Community College at Jacksonville. She loves unique items, crafts, animals and living in a rural part of New Mexico.
Adriana Martinez-Guzman
Money Learning Lab Program Manager
Adriana is passionate about creating a better community and sharing her knowledge. For the past nine years, she has focused on teaching financial education in New Mexico, coaching people to reach their goals, and supporting them in their journey. Adriana is often humbled and inspired by those around her and strongly believes in the power of diversity. Adriana graduated from New Mexico Highlands University with a Master of Social Work degree. She loves traveling, dancing, exploring the great outdoors, and spending time with her cat and family. Her favorite quote is "it's never too late to be who you might have been"  by Mary Ann Evans (aka George Eliot).
Michele Newman
Director, WESST Enterprise Center
Prior to joining WESST in 2010, Michele spent 10 years in the Air Force and 10 years at Intel. She has been in the customer service/admin world for over 20 years. She is a mother of two boys, Josh & Tylor as well as 2 lab pups, Koko & Bandit that keep her very busy. In her spare time she loves to read, spend time with family and serve in the homeless ministry.
Valeria Olave
Regional Manager, Albuquerque
Native of Albuquerque, NM, Valeria brings a deep understanding of the local market and a passion for supporting New Mexico businesses thrive.
As the proud daughter of immigrant parents, Valeria is committed to serving the bilingual community in Spanish- her native tongue. Prior to joining WESST, Valeria worked for the banking industry for nearly a decade. As a commercial banker, she managed a diverse portfolio of clients. During this time, Valeria successfully supported many New Mexico businesses across various phases through lending and other banking solutions.
As part of Valeria's commitment to her community, she proudly serves as Secretary on the Board of Directors for Special Olympics New Mexico. Valeria also serves on the Board of Directors for the Wheels Museum and is an active participant of the Hispano Philanthropic Society.
Valeria has two children; Jimena and Julian, and a kitten named Daisy. As a proud mother to a child with Autism, she is passionate about breaking down barriers and raising awareness about Autism and other developmental disabilities. In her free time, she enjoys painting, going to museums, working out, volunteering, trying new breweries and spending time with her friends and family.
Sara Lynn Osusky
Business Consultant and Trainer, Rio Rancho
Sara is a proud native of Albuquerque and joined the WESST Team as Rio Rancho Program Coordinator in 2022. She is passionate about life-long learning, helping others, and connecting her community. She received her BA in Psychology with a focus in Studio Arts from the University of New Mexico in 2013.  Sara has over 15 years' experience in retail sales, customer service, print/digital marketing, and project management. She has been actively networking for over 7 years in Albuquerque and was appointed as Chair of the Ambassador Committee in 2019 for AREA (Albuquerque Regional Economic Alliance). In her free time, Sara is an avid foodie, loves crafting, outdoor photography, traveling, and spending time with family and friends.
Roseanna Perea
Regional Program Coordinator/Trainer, Santa Fe
Roseanna is bilingual and brings a wealth of experience to the WESST team, including Pueblo Human Resources, Corporate Customer Service Management on a local and regional level, plus management experience in the hospitality industry. She has extensive training experience, and is herself an entrepreneur. Roseanna has been recognized for funds raised for Race for the Cure and for her participation in Boxing for Seniors. In her spare time she loves to bowl and read, and she coaches a boys' elementary basketball team.
Neema Pickett
Business Consultant and Trainer, Albuquerque
Neema holds a Bachelors of Science in Clinical Psychology and Evolutionary Anthropology with a minor in International Business. She additionally is a licensed Cosmetologist and Educator. She passionately believes that Entrepreneurship is the way to move families from poverty to financial freedom. This passion led her to join our team here at WESST where she hopes to further support the community.
Neema hails from the rolling hills of Altadena, California. She was raised on a 24-acre working ranch. She is no stranger to riding and showing horses in the state fair. Her family carries forward the generational traditions of storytelling, music, dance and performing arts. As an intellect and innovator, she found her path to entrepreneurship at the age of 20. Her first business, a vegetarian café and wellness retreat, continues to serve her mission of promoting health and wellness here in Albuquerque.
Karina Quintana
Impact Manager
Karina joined WESST in the spring of 2022, after serving the local private and international non-profit sectors. She was born in the Land of Enchantment, Albuquerque, NM., however raised in the City of Mountains in Mexico. She returned home over 10 years ago and obtained her BA from the University of New Mexico in Organizational Communication & French Literature, with a minor in Business Management. She currently serves WESST as the Data Coordinator, acting primarily as the data analyst and liaison between internal and external stakeholders. Her interest for the data analysis and reporting emerged after her previous career experiences. In her free time, she enjoys walking with her dog, singing in the car, yoga, occasional social dancing, frequent visits to local wineries, and travel abroad.
Tom Ragan
The Studio at WESST Studio Manager
With over 15 years in the industry, Tom has a rich background of experience delivering authentic, approachable, and attuned documentary-style filmmaking in both short form and feature length productions. These include feature documentaries such as Funny You Never Knew, Mission Blue & Prayer for a Perfect Season, as well as producing, shooting & editing content for companies like USA Today, NFL Player Engagement, Warrior Lacrosse, and UN Women. After 10 years in NYC, he now calls Albuquerque home where he runs The Studio at WESST. Since starting at the Studio in October of 2021, Tom has directed and produced an abundance of commercials for local businesses as well as winning a Telly Award for the WESST 2022 ads campaign.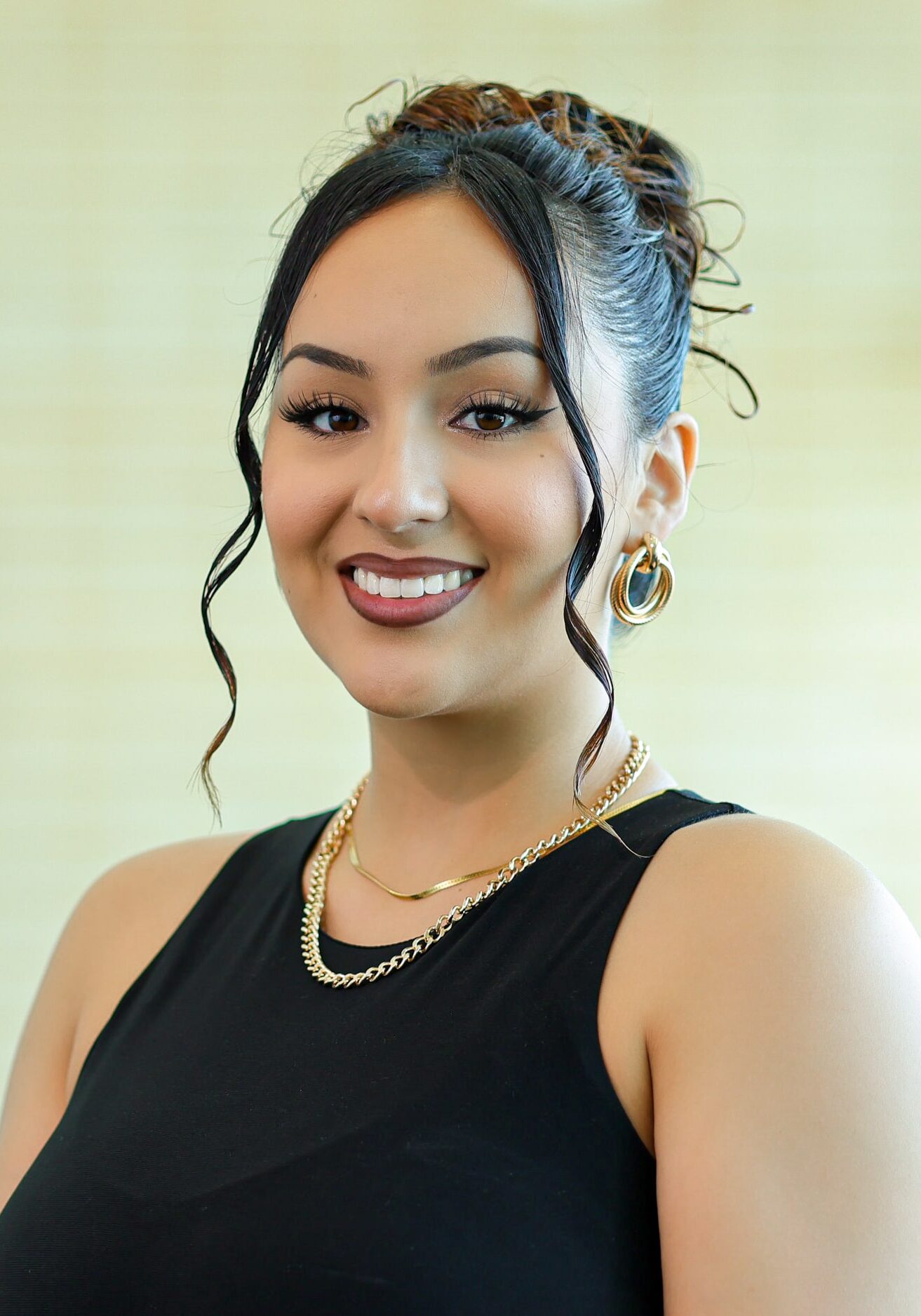 Teresa Rodriguez
Bilingual Loan Fund Assistant
Teresa was born and raised in Albuquerque. Prior to WESST, she has worked in the sales and customer service industry. She attended The University of New Mexico and graduated with her Bachelors in Business Administration with a concentration in Marketing. She comes from an immigrant family and aspires to make them proud as well as support her community in reaching their dreams. In her free time, she likes to go to the gym, dance, travel and try new local food and breweries.
Cassandra Sambrano
Director of Marketing Communications
Cassandra joined WESST in January 2023, she comes from the Tribal Gaming Industry with over 10 years of Marketing experience. She holds a Bachelor of Business Administration with an emphasis in Marketing from New Mexico State University. She is a Native New Mexican and is proud of her indigenous blood from her Hispanic family and Pueblo of Laguna ancestors. In her spare time, Cassandra loves to spend time with her friends and family while exploring the natural beauty of New Mexico.
Wendy Stein
Regional Manager, Santa Fe
Wendy is a Regional Manager helping WESST's clients learn how to build their businesses. As a lifelong entrepreneur, she knows the value of finding a place in the world through business and entrepreneurship.
Previously, she worked in education, health and wellness, community development, video game design, and as a copywriter. Wendy practiced acupuncture/herbology for over ten years in the San Francisco Bay Area, specializing in addressing the needs of underserved population groups at public health clinics. In addition, she taught courses in Chinese Medicine at Everglades University and Business English in Vietnam. She has a Master of Science Degree in Traditional Chinese Medicine from ACTCM and a Bachelor of Arts in Studio Art/Graphic Design from Michigan State University. She is an award-winning Toastmaster, a returned Peace Corps volunteer (Lesotho), an improviser, a meditator, a traveler, and a published wildlife/nature photographer specializing in birds.
C. Sandro Tonini
VP of Lending
Sandro came to WESST after hearing about the work WESST did with underserved communities. He developed a passion for teaching and increasing financial capability after a career in retail banking and market research. A trilingual First Generation American and personal witness to the American Dream, Sandro takes pride and finds fulfillment in serving marginalized communities. Sandro graduated with honors from the University of New Mexico where he studied Operations and Marketing. He is currently pursuing a master's degree in finance. In addition to overseeing WESST's Statewide microloan program, Sandro also directs the statewide implementation of WESST's "Money Learning Lab", which uses human centered design to develop and deliver financial capability training for, with, and in the communities of New Mexico.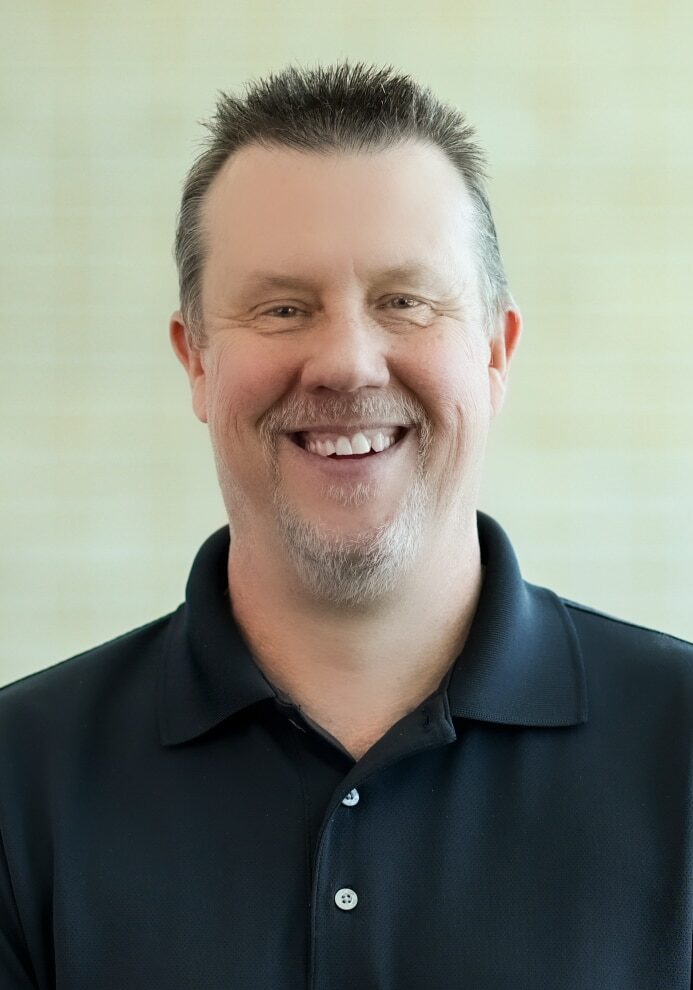 Dave Vedera
Regional Manager, Rio Rancho
Dave joined the Staff in 2018 but was no stranger to WESST having participated on the WESST Board of Directors for six years and serving as the Board Chair in 2013. Dave is a people oriented servant leader with extensive experience in leading, developing and managing high performing teams and organizations at both the corporate and entrepreneurial business level. Dave has a Bachelor's degree in Business Administration with an emphasis in Organization Leadership, from the Anderson School of Management at the University of New Mexico. Dave enjoys building capability, improving internal systems and controls, integrating process improvements and managing complex projects with entrepreneurs and small business owners. Away from WESST, Dave treasures family time, serving on youth mission trips, traveling, cycling, dancing, and enjoying just about every outdoor recreational activity with his wife Karen and their dog Oreo.
Yini Wang
Development Officer
Born and raised in Shanghai, China, Yini moved to the U.S. in 2008 to complete her undergraduate education at Purdue University. Prior to joining WESST, Yini had worked at two national financial institutions as commercial loan operations manager and business project manager. Yini is passionate about education, community building and bridging people in the community. She has always wanted to bring her experience as an immigrant, and her care for others to the non-profit world. Yini values work-life balance and cares about the environment. Outside of work, Yini enjoys hiking, climbing, camping and road trips with her partner and two dogs, Joie and Chewie. She also loves house plants and gardening and is learning to become a master composter.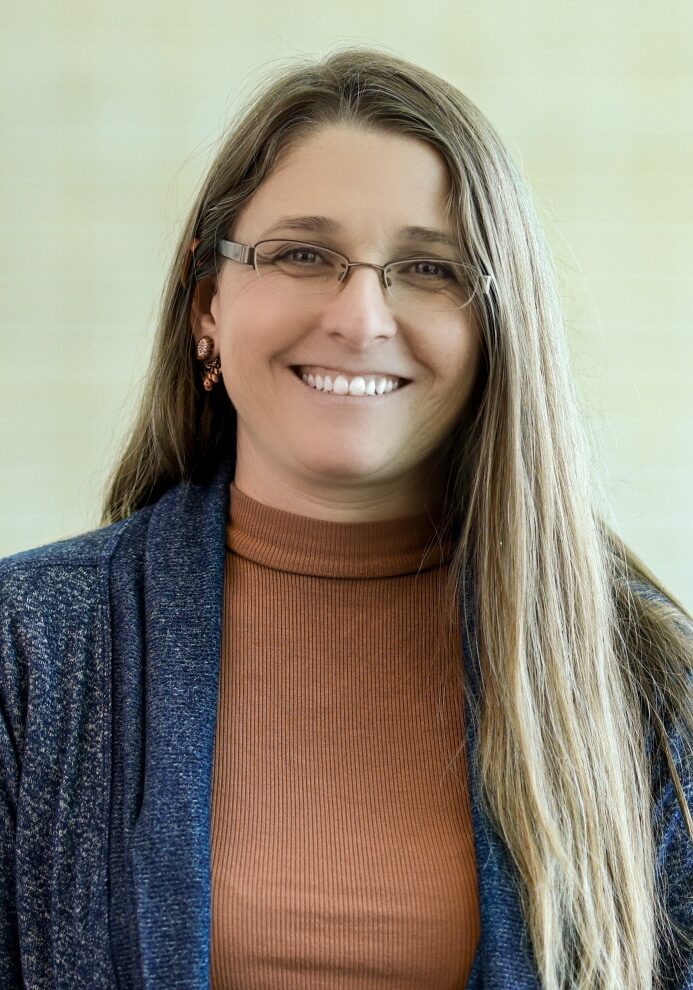 Melissa Williams
Loan Operations Officer
Prior to joining WESST, Melissa spent a few years working in the microloan industry. She holds a BS in International Business Administration with an emphasis in Spanish from Missouri State University. At WESST, she will help manage the microloan portfolio.