Hobbs Region Contact Info
Rhonda Gilliam-Smith, Regional Manager
Sylvia Garcia, Program Coordinator

Phone: 575-624-9850
Hispano Chamber of Commerce
113 N Shipp St
Hobbs, NM 88240
GOOGLE MAP »
Available in person or by telephone M-F, 8:00 am-5:00 pm, or by appointment on evenings and weekends
REGION MAP »
WESST's Hobbs office serves emerging and existing small business owners in Lea County in southeastern New Mexico, home of the county seat, Lovington - as well as the Hobbs Micropolitan Statistical area. Co-located with the Hobbs Hispano Chamber of Commerce on N. Shipp St., our Hobbs location is poised to make important contributions to economic growth in southeastern New Mexico, a largely rural and oil & gas producing territory.
Programs and services at WESST's Hobbs regional office offer a variety of training and consulting geared to ANYONE in Lea County with a passion to start or grow their business, and especially microbusinesses and small and medium-sized businesses owned by women. We understand the unique opportunities and challenges faced by women entrepreneurs and have designed special programs accordingly. WESST is proud to provide a support system of consulting, training and lending to help clients successfully strengthen and grow their businesses through sustainable sales, financial knowledge and job creation.
Clients and Services
Our clients include start-ups, established entrepreneurs, expanding businesses, and small to large public, private, and even educational entities. In our 30 years of providing support for clients, we've helped thousands of businesses get off the ground or start running more smoothly and sustainably; Food Trucks, Coffee Shops, Manufacturing, Craft Artisans, Agricultural, Restaurants, Retail, Consultancies, Online e-Commerce, and so much more. We're here to provide guidance through all aspects of planning, operating, and growing a successful business including marketing, finances and management.
Why WESST?
At WESST, we have developed a process for helping our clients truly understand what it takes to start, grow and build a thriving, sustainable business. We start with "strategy first, tools second" to help our clients implement financial, marketing and organizational systems that support the entrepreneur AND the business. Our talented employees undergo a rigorous hiring process in order to provide only the best business advisors and trainers. Our employees are 100% committed to providing the best opportunities for our clients to succeed.
WESST staff are all dedicated to our Mission, Vision and Values and will work with anyone who is committed to the process of exploring, developing and living entrepreneurship. We work with clients at every stage of business from pre-venture to mature, from 1 to 100 (or more) employees and can provide business consulting, training, lending, incubation and digital media production.
Thinking of Starting a Business?
Quiz: Should You Start A Business?
This quiz will help you evaluate whether starting a business fits well with your personality and skills.
Business Planning
Thinking through your business idea carefully and putting together a solid business plan is essential for every entrepreneur. This is true whether or not you need to raise money to start up your business—even if you don't need to approach a bank or other lender, putting your business plan into writing is a key step in the path to success. Here you'll find a sample business plan, a detailed outline, and several worksheets to walk you through this vital process.
Free Tools: Startup Risk Calculator; and a Startup Valuation Calculator
These free easy-to-use Crowdfunding Tools from EquityNet* are designed to help companies less than four years old analyze their businesses before they engage investors. Both tools are based on the company's patented Enterprise Analyzer™ technology. The Startup Risk Calculator helps entrepreneurs better understand their business risk and improve their odds of business success. The Startup Valuation Calculator helps entrepreneurs estimate, compare, and better understand their business valuation.
*EquityNet recently received a perfect 5-star rating by Crowdfunding Website Reviews. The independent review rated EquityNet as the number one crowdfunding support service website. The company has been recognized by Forbes, Entrepreneur Magazine, Bloomberg, Worth Magazine, CNET, and other journals as the inventor and pioneer of equity crowdfunding.
Business Plan Tools and Examples
Thinking through your business idea carefully and putting together a solid business plan can be an essential exercise for any entrepreneur. This is true whether or not you need to raise money to start up your business—even if you don't need to approach a financial institution or other lender, putting your business plan into writing is a key step on the path to success.
Despite what many people think, business plans do not need to be complicated or intimidating, and many of the exercises and activities undertaken as part of the planning process can be important steps to financial self-suffiency regardless of how close you are to starting a business. To help you, WESST offers a business plan template and a sample business plan, both downloadable from this page. Feel free to adapt the template to suit your own unique business needs.
DreamBuilder Online Learning
DreamBuilder is an intensive online business skills development curriculum that guides women entrepreneurs through interactive exercises and videos, including stories from real-world, successful women entrepreneurs. The program is not only relevant for women who are thinking of starting a small business, but also those who already own small or medium-sized businesses and simply need additional support to increase their success and income.
The DreamBuilder online business skills development curriculum will be taught in a "flipped classroom" model. During the first session, participants will receive their log-in credentials and an overview of the online platform. They will then be able to work at home, at their own pace. Participants will typically attend three (3) subsequent in-house sessions at WESST that will allow them to share their learning with other entrepreneurs, ask questions of the WESST trainer regarding specific topics and review information related to starting a business in New Mexico. Participants may also have the opportunity to work on the online curriculum using a laptop provided during these sessions. This enables any technical issues to be handled by the WESST trainer.
To find out more about DreamBuilder in your city, please contact your nearest WESST office, or visit the WESST Upcoming Training and Registration webpage.
Our accomplishments reflect the character of our team.
From the top down, our experienced staff operates in a team-oriented, collaborative environment that helps foster small business solutions to share with our clients. We are prodigious learners, meticulous listeners, and natural problem solvers. Our collective experience is our foundation and it grows stronger with every new challenge we face and every new client we help.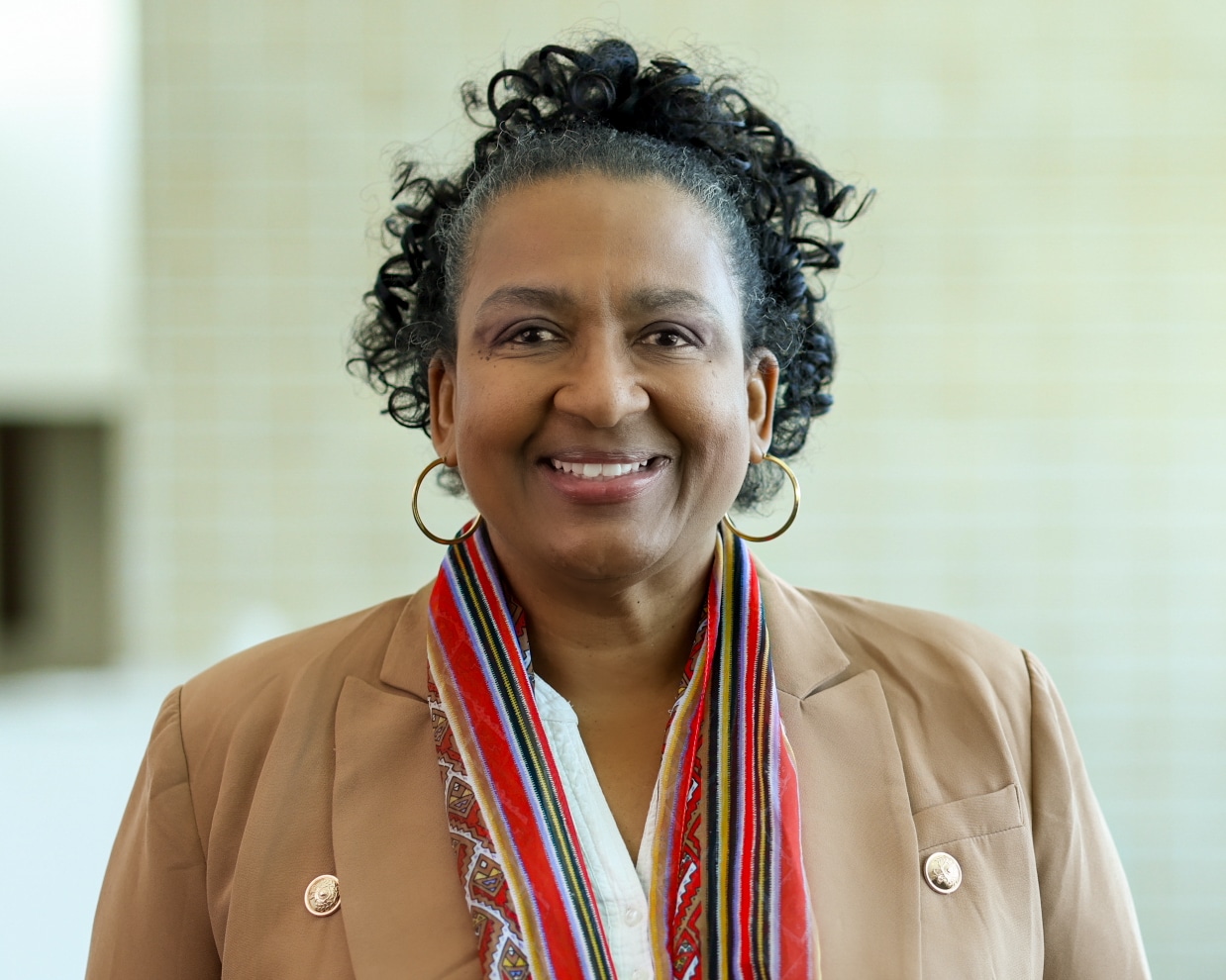 Rhonda Gilliam-Smith
Regional Manager
Sign up to receive information about training, business loans, and business consulting.
Information about our upcoming training.