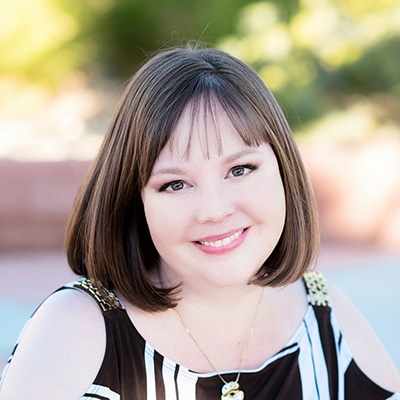 Business Solutions By Design, LLC
Amanda worked for a CPA firm doing taxes and was let go. At that point, with the advice and assistance from her sister and a mutual friend that was doing virtual accounting work, she decided to start her own business. She started out doing contract work for her friend and then ventured out on her own and began developing her own clientele.
Amanda offers bookkeeping and accounting consulting services to her clients that are completely customized. That's her bread and butter. She is an advocate of "value pricing." For example, "if a client just needs me a couple of times a year, I can do that. Typically these customers only require a minimal time commitment (ex: review their business records and make recommendations), and I make it affordable for them. They only pay for what they get. I also have clients at the other end of the scale that require ongoing accounting consultation and help. I work with them much more closely (ex: developing a fully automated inventory system that is installed and requires ongoing training and maintenance), and they're billed accordingly." Amanda also offers QuickBooks training both in person and on-line. She believes that it's important that her clients "see what I do, which is different from my competitors. I want to be fully transparent in how I work with my clients." "Collaboration and facilitation with other professionals is also critical. I work hard to develop these mutually beneficial relationships."  Amanda offers a lot of free advice/consultations and resources to small business owners and future entrepreneurs, and even though some may not hire her (could be for financial/budgetary reasons), they often refer others that will.
Amanda feels that building out processes and automation have been her biggest challenges. Also, how do you effectively grow your customer base? Customer acquisition and diversification have proven to be ongoing challenges. She also worked hard to find ways to engage potential clients through various social media platforms and now has a strong working knowledge of marketing through these channels.  She worked to identify her niche. A great example of this is that Amanda serves a number of wedding photographers (most of the top ones in the Albuquerque area). People in this industry tend to know one another, and once she cultivated a few they were more than happy to refer others that were in need of bookkeeping help. Amanda stated that, "keeping my clients happy is my best marketing tool. In today's market, being the best is just not good enough. There has to be a reason that people want to work with you. I work hard getting to know my clients and developing that personal connection."
WESST Rio Rancho has offered assistance in Amanda's branding efforts and developing an effective marketing strategy. "WESST has always been an advocate for me in Rio Rancho as I've worked to grow my business. My relationship with WESST has allowed me to get in front of potential clients that I may not have ordinarily had the opportunity to engage with. I am also a certified QuickBooks trainer and work with WESST clients to educate them on the functionality and use of the program."
Amanda is also very involved in her community. She is an active member of the Rio Rancho Regional Chamber of Commerce and was a former chairperson of the Chamber Ambassador program. She is also actively involved with fostering animals through the Watermelon Mountain Ranch, which rescues and finds homes for stray animals in Rio Rancho. She has helped organize and coordinate the American Cancer Society's annual Cancer Walk. Amanda truly feels that community involvement is important in order to give back.
Amanda loves "to be in charge of whatever is ahead of you: good, bad, or indifferent. She loves the feeling when her staff and clients are happy. "That's what gets me out of bed in the morning. The work is certainly rewarding, but making a difference in people's lives is what makes it great."
Business Solutions By Design, LLC
"WESST has always been an advocate for me in Rio Rancho as I've worked to grow my business."
Amanda Davis
Business Solutions By Design, LLC