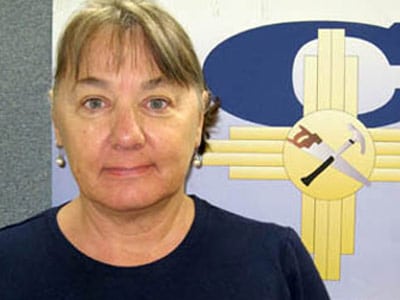 Rochelle Williams not only stands out in the male-dominated construction industry, her dedicated work ethic has driven Construction Reporter to thrive during the recession. The only locally owned-and-operated business of its kind in New Mexico, the company publishes an online bid calendar that covers public and private commercial construction projects out for bid in New Mexico and surrounding areas.
Williams and her business partner Sid Hamilton acquired Construction Reporter on January 1, 2008. Since they took over the company, Construction Reporter has experienced 40% revenue growth, created seven new jobs, and expanded into Arizona, Colorado, and Texas. The company offers an online subscription service for over 900 active users that currently accounts for approximately 90% of their revenues.
Construction Reporter realizes that their subscribers depend on them for their living. The company does everything possible to keep the website user-friendly and accessible 24/7.
A commitment to go above and beyond is key to the company's success. When Williams and Hamilton purchased the company, their intentions were to grow, diversify services and expand into reprographics. Today, in addition their online subscription service, the company has developed a multitude of other services in response to customer needs – from training workshops in basic blueprint reading and estimation analysis to customized software programming by Hamilton.
Williams has efficiently managed the staff and expenses, while Hamilton brings an artist's eye to the technical end of the business. Their hard work has resulted in a 20% growth in annual revenue each year since 2008 despite the economic downturn. They acknowledge shifting trends away from paper towards electronic document management and are adapting accordingly. Yet this management team doesn't accept full credit for their success. They give much of the credit to their loyal staff.
As a result of the owners' commitment to generous compensation and benefits, the company enjoys almost no turnover. Employee benefits include 60% coverage of health insurance premiums for employees and their enrolled family members, 100% coverage of short-term disability, long-term disability and basic life insurance for all employees, coverage of gym memberships, and coverage of specific tuition fees. Construction Reporter's experienced staff has enabled the company to take great strides forward, creating seven new positions since 2008.
Hamilton will jokingly admit that they were their own greatest obstacle to overcome. In truth, the owners describe a steep learning curve in order to develop business skills. Just after acquiring the company in 2008, Rochelle Williams participated in MARKETLINK, WESST's signature marketing training program, in order to refine and grow the business. She created a rich network of resources that she was able to tap when she needed expert advice. Williams later returned to WESST for individual consulting in internet marketing, pricing, QuickBooks, and cash flow management. In fact, WESST's client-focused business approach was the inspiration behind recent focus groups offered by Construction Reporter.
Construction Reporter's commitment to ethical business practices stretches beyond their employee and customer base. Each year, employees select a local charity to receive the firm's annual donation. They also consistently contribute to the Roadrunner Food Bank in Albuquerque. Currently, Rochelle is developing an Otero County chapter of the national ACE mentorship program, which will provide one high school scholarship and one college scholarship for a student in the construction field or architectural field.
The company may be small relative to their industry competitors, but they are "competing with the big boys" through their exceptional customer service and community involvement.