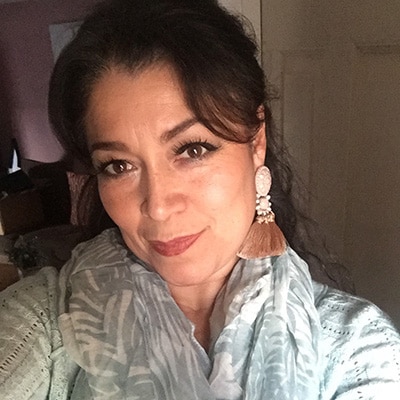 El Rincon Property Rentals
As the owner of El Rincon Property Rentals, LLC and a mother of six, Noemi Bravo has found a way to work and earn, while still being home with her family.
El Rincon Property Rentals is a mobile home community designed by Noemi Bravo.  Every space has a unique interior look designed to give a cozy home feeling for those looking to rent.  "I try my best to relate to my tenants looking for an affordable place to live. I want to create a nice and comfortable space." Noemi's creativity helps her see a space and can imagine a new design that is completely changed from the original.
Noemi was introduced to WESST and the Si Se Puede event (hosted by Arrowhead, WESST, the SBDC, Senator Udall, Senator Heinrich, and the City of Las Cruces) by Marcos Ramirez, from Ramirez Accounting. 
Noemi applied and was approved for a loan, which allowed her to remodel the mobile homes that were already existent when she bought the property.  Noemi is currently in the process of renovating her sixth mobile home. "I try to envision a style that I would look for in a home." Noemi uses affordable materials that still offer a lavish look. Her remodeling consists of repainting walls and replacing countertops, putting in new floors, replacing cabinets, and making sure everything is up to code before an inspection.
One of the biggest struggles, having never owned a business before, was understanding the details around technology and her financial statements. She attended several WESST workshops (Digital Media Marketing with GoDaddy, DreamBuilder and How to Return Safely to Work) and WESST helped her understand basic accounting concepts, empowering her to better analyze financial statements. By meeting with WESST advisors, she gained a much keener understanding of how to run her business, giving her much more confidence in creating a plan for success in the process.
The future seems to be looking bright for Noemi. With the fantastic turnouts she has had during her time building and remodeling, she hopes to have seven properties completed by the end of the year.
El Rincon Property Rentals
"If I hadn't obtained that loan and the technical skills from WESST, my business would not have grown."
Noemi Bravo
El Rincon Property Rentals, Las Cruces, NM