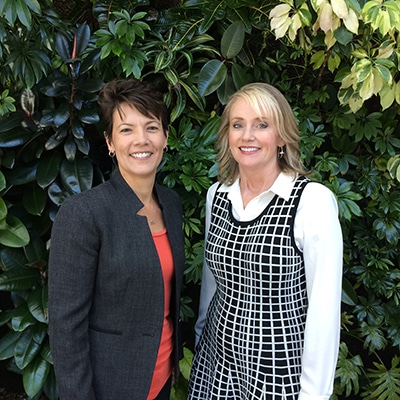 Employers Pro Advantage, Inc.
Employers Pro Advantage, Inc., is a small firm specializing in recruiting, staffing, and payroll services. Like many small businesses, one of the primary obstacles Rose and Gwen faced when starting their partnership in June 2013 was unanticipated cash flow issues, especially as they began to experience rapid growth. With the help of WESST, they
re-strategized, adjusted their budget, and were able to recover quickly. WESST was instrumental in helping them get back on track toward success.
Employers Pro Advantage have an outstanding reputation within the Albuquerque business community. They work hard every day to differentiate themselves from the competition by providing a hands-on, personalized approach to clients' staffing needs. The larger, international staffing companies are rarely able to offer the same personal service. In fact, when clients are relocating to New Mexico from out of state, Employers Pro Advantage often assists the spouses of their placements in locating challenging, fulfilling positions, as well.
Employers Pro Advantage has assisted many individuals whose livelihoods were disrupted by the recent economic downturn. They have assisted in Albuquerque's economic growth by sourcing the right talent to local businesses so those organizations are not forced to outsource their work. In recent years, many of New Mexico's college graduates have left the state to seek greater opportunities elsewhere. Employers Pro Advantage is working hard every day to reverse this trend so that New Mexico retains the talent that has so often been lost in the past.
Employers Pro Advantage was awarded the New Mexico Patriotic Employer Award in both 2015 and 2016 for their volunteer work and success in helping Veterans find positions with excellent local companies. As Rose says, "This is one of the greatest rewards of working in the staffing industry. We get a chance to make a real difference in the lives of others!"
Gwen Lewis and Rose Velasquez
Employers Pro Advantage, Inc.
"WESST's consultants have always encouraged us to find employees with the same beliefs and values we have; people that would represent us like an extension of ourselves."
Gwen Lewis and Rose Velasquez
Employers Pro Advantage