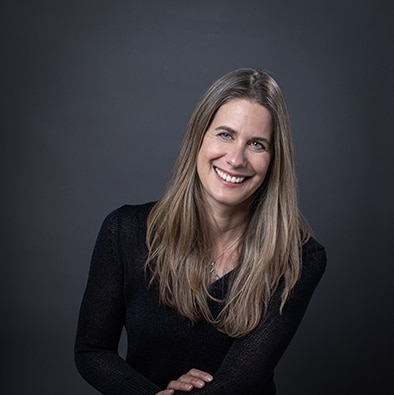 At FZK, we are a partner who knows the brand in our clients' hearts and translates it into a curated online presence.  We've been building a customized online presence for our clients since 2005 and are proud to offer a full-service creative team at your fingertips.
Most clients find that our services go beyond web development into the realm of true brand discovery. In essence, we first help our clients understand exactly who it is they serve (and how).  We translate this information into meaningful brand values, which carries our clients into the next phases of online leadership as they resonate with their ideal customers.
FZK tells prospective clients: "Our team is ready to show you how a robust online presence lies at the intersection of your values, goals, and available digital tools. Our X-factor? We see who you already are and who you aspire to be. We build the online presence your firm desires, based on a palette of brand characteristics that are distinctly yours."
In 2006, I was in New York working four different jobs; among those jobs was working for Martha Stewart Living magazine, an architecture firm, a furniture store, and legendary lighting designer, Ingo Maurer. I was wearing ALL the hats! I took all that interior design inspiration from New York and the firms I was working for and applied it to the 300 square foot rental apartment I was living in with my boyfriend at the time.
Pleased with the results, we had it photographed by a friend and submitted the photos to an annual competition held by Metropolitan Home Magazine looking for the "Best Reader Homes of the Year." Our little gem of an apartment was 1 of 10 selected winners and published in the "small space" category.
That win earned us some publicity and we were quickly considered "small space experts" on a variety of TV spots and articles. We were suddenly the hot new thing in New York leading to appearances on HGTV and eventually The Oprah show.
With that increased publicity, I needed a website! I couldn't afford an agency at the time, so I taught myself and became my first client. Surprised myself, I really enjoyed the process of creating a beautiful design in a highly technical medium. It didn't feel too different from architecture, my original career choice.
Once I had built my first website, my interior designer friends started asking me, "Well, you could build mine, right? You've done yours. So why don't you build one for me?" This was the career that stuck.
I became the Santa Fe interior designer's web designer and have very much loved what I do since. After building the first few websites for other interior designers, they would come back a year later and say, "I'm not sure if anyone is looking at my website. What else can we do to promote it and to get my work out there?" That's when I started adding marketing services and building a team, which now allows us to be a full-service marketing and branding agency that helps our clients be seen online and offline and grow their businesses.
The obstacles I faced in my business were twofold. I had to leave New York due to personal reasons on behalf of my partner shortly after the HGTV feature and before Oprah contacted us. At the height of the early days of a flourishing design career in New York, I had to leave the country and move to London. Once in London, my newborn child started to develop health issues and it was very difficult, if not near impossible, to work. When I came back to the States again, I chose Santa Fe to start over with my business with the support of terrific friends.
A parent at my child's preschool told me about this community and event called Design Santa Fe and I immediately decided to get involved. I only felt capable or reliable as a working member of society in a volunteering capacity at the time. During the volunteer work with interior designer peers, I was asked to build websites for other interior designers. It was a perfect fit at that time. My child's health came first, and I never knew what kind of day I was going to have or if I would be able to sleep.
Creating my business became a solution born out of the toughest years in my life.  Setting up my business and being an entrepreneur was born out of necessity. I needed to take care of my special needs child. My business has enabled me to make a living and become the main breadwinner for my family for several years. Now my child is about to leave home for college, but I have an aging parent who needs my attention and a senior dog who needs extra care. There's always demands on our time, no matter who we are or what we do for a living. To be able to have the flexibility to be there for your family and care for the relationships that matter to you while your business lives on and has become something bigger than you — that is an amazing feeling.
Continuing my work as an interior designer was not possible, but building a website on my computer at midnight or whenever my child was sleeping and didn't need me was possible.
The benefits of being able to work online or at home on my computer gave me a way forward at a time when this way of working was not as commonplace as it is now! My situation also forced me earlier than I maybe would have thought to start building a team.
The team added the reliability that I couldn't promise my clients and made FZK a viable business. My team would step in when I wasn't able to because I had to pay attention to my child's healthcare needs.
I found out about WESST from a friend. I had just moved to Santa Fe after establishing a nice career in New York for two and a half years, then living in London for two and a half years. When you work for yourself, your network and relationships are key to your success; so, it felt like I was starting over for the third time in 5 short years and finances were tight.
We all know running a business goes beyond providing a service; if that's all you do, you have created a job for yourself, but you're not growing. WESST's Consulting services helped me re-establish and expand my business. Bette Bradbury gave me personalized advice on specific issues I was experiencing. She helped me plan out how to go from building websites to owning a business.
Bette was wise and caring; she understood the challenges that we as women face which was absolutely invaluable. I was trying to grow a business in addition to being there for my family. I would come to Bette with financial, budget, and pricing questions, questions about potential partnerships, and ways to offer services. It was always super helpful. I loved my time with Bette — a mentorship, especially with someone so seasoned, saves you time. Getting Bette's advice has helped me move forward much faster than I would have been able to if I had tried to figure it all out by myself. Her consultations saved me from making costly mistakes over the years.
What I learned through consultations with WESST was the value in offering something specific. It inspired me to develop my own five step proprietary strategy system that helps me get granular in differentiating one client from another. So even though I served many different providers in the same industry or niche in one small town, my company has become very good at creating unique brands that highlight our clientele as individuals and attract their ideal customers.
Bette was one of the first people who gave me the opportunity to teach workshops on behalf of WESST. I will be forever grateful for that opportunity and trust, especially since I had taught myself how to do what I do. Teaching your skill and your craft adds a level of expertise that I feel you don't get unless you try to teach what you do. You must break it down into steps and explain it well. You have to understand for yourself why you're doing what you're doing. That has benefited me in a fantastic way as I became clearer about our service offerings and how to explain what we do to potential clients.
Through WESST's workshops for the community, I've been able to teach and share what I've taught myself. I hope that the community has had great benefit from what I've learned from Bette. I've been able to pass on years of knowledge I have acquired as a result of running my business and what I've studied in the area of online marketing.
FZK is still able to serve our clients and help them grow incredible businesses whether or not I'm "in the office." The growth we are experiencing is just phenomenal. I am so proud of the services we provide, the expertise we've harnessed over the years. I'm grateful for everything that each team member brings to our clients and the work that we provide collaboratively. It's an amazing experience to see an idea grow to be bigger than the initial need-driven effort of starting a business, a vision that takes on a life of its own. What we have now is bigger and better than anything I ever imagined it could be or grow to be.
"Bette / WESST helped me plan out how to go from building websites to owning a business."
Franziska Neumann
Santa Fe, NM