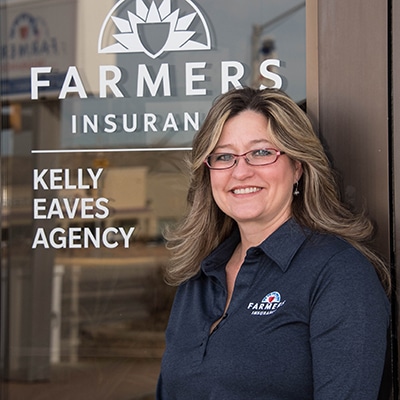 Kelly Eaves Farmers Insurance Agency
Kelly Eaves is the owner of the Aztec, New Mexico Farmers Insurance Agency. Beginning her career in the insurance industry right out of high school in 1989, Kelly has a people-oriented, passionate heart for the insurance business and her customers.
Kelly loves the opportunity to get to know people and understand their unique life situations. This allows her to be able to talk about how insurance can provide her clients with peace of mind — whether protection against a potential casualty loss or financial stability provided through something like life insurance.
In addition to working with Kelly on important matters like her budget and selling activity and processes, WESST has been working with Kelly to take a more systematic and structured approach to her human resource management activities (including hiring and formal performance reviews).
During the course of the consulting engagement, WESST has worked with Kelly to develop job descriptions for each of her team members. These descriptions establish written performance expectations and incorporate aspects of a customized personal growth plan for each team member.  WESST has also advised Kelly on how to conduct and document performance evaluations for each of her team members.
Kelly Eaves Farmers Insurance Agency
"My business is stronger and I am a more confident business owner as a result of the education provided by WESST and the continual encouragement that Chris gives me to get things done."
Kelly Eaves
Kelly Eaves Farmers Insurance Agency, Aztec NM