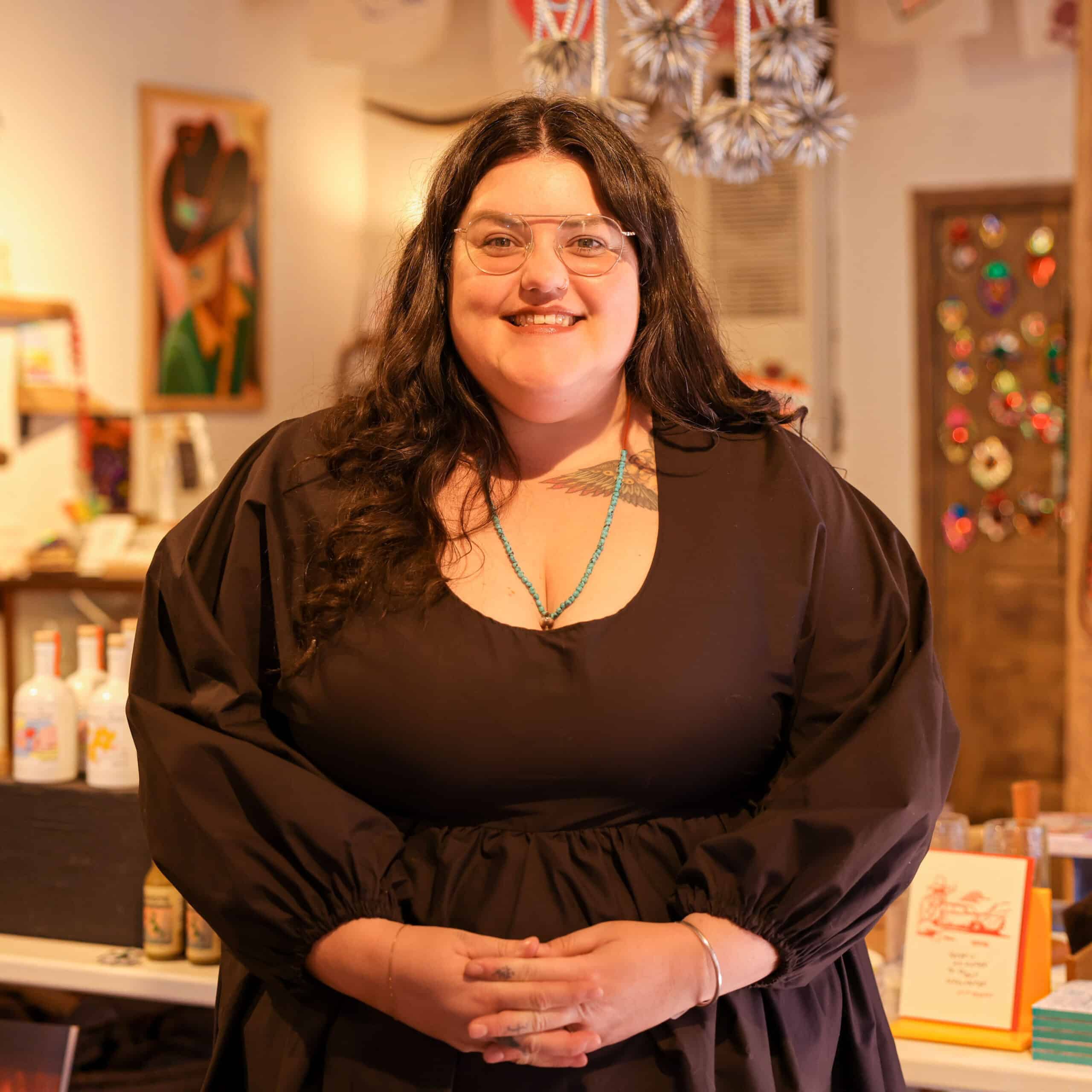 "Luna and Luz" (Tess's daughters' middle names) is a retail shop, located in
the historic Albuquerque Old Town district. Her shop showcases nearly
200 local artisans, including many women-owned and Albuquerque-based
businesses. Tess is in the business of invigorating the local economy and
making our community rich by supporting vendors and artists who are true
makers. She finds purpose through the creation of experiences and
cultivation of relationships within the local artist community. Tess's vision is
to take us back to basics- back to the earth, water, sticks and stones; back
to the beauty that has stood the test of time.
Tess has always known she had it in her to start her own business. She
drew inspiration from her grandmother who was a philanthropist and very
active in her community. She later attended college in L.A., and through her
experiences there with fashion and design, she was inspired to start her first
business that centered around a mobile Airstream retail business. She later
opened a brick and mortar store, and then opened her third business Luna
and Luz in 2021.
Tess has been a WESST client since 2012 when she had her first business
idea. Later, as she started her third business, Luz and Luna, WESST
continued to assist her with sharpening her financial skills, bookkeeping,
leasing terms, and marketing. In addition, her WESST consultant connected
Tess to a much-needed bookkeeper and other resources for successful
commercial leases.
"Reflecting on the services and workshops I received from WESST starting 11 years ago, I feel truly uplifted and supported. They helped me lay the groundwork for my dream, instilled belief in my vision and WESST has been by my side through each season of growth and transformation. I still have strong relationships and connections with fellow entrepreneurs and service providers that I met through WESST. I tell every budding entrepreneur to start at WESST. I am impressed that they continue to expand their offerings based on the needs of their clients and how businesses are expected to operate in this day and age."
Tess Coats
Albuquerque, NM