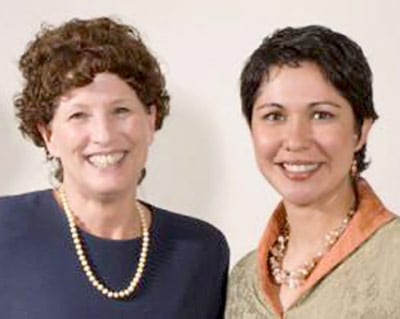 Medical Practice Solutions
Tina Cleveland and Marie Lapina launched Medical Practice Solutions on January 1, 2010. Despite the fact that they were starting a business during tough economic times, both women committed themselves to their challenge. Since then, they have leveraged their own industry experience as well as financing and technical assistance from WESST to build a solid enterprise. Medical Practice Solutions offers medical billing and credentialing services to health care providers. The firm currently employs 18 people and has experienced consistent growth in its 18 months of operation, adding one or two new clients each month.
During the planning stages of their business, Cleveland and Lapina determined that they needed financing to help meet payroll. They eagerly approached several private organizations, but most lenders were slow to respond or uninterested in startup companies. WESST, however, was able to loan them the capital in an efficient and timely way. Not only that, their business model and growth trajectory met the criteria for WESST's downtown Albuquerque business incubator and they were accepted into the WESST Enterprise Center in January 2010. The reasonably priced space, with telephone, internet, and donated furniture allowed the company to flip on the lights and hit the ground running.
After working with the company, Doug Lee, Managing Director at WESST Enterprise Center, noted that "The MPS business model is well-conceived and the management team was certainly experienced in this field. They've been able to execute the model with tremendous success and we're proud of having this company as a success story for the WESST Enterprise Center."
Medical Practice Solutions streamlines the medical billing and credentialing processes in order to increase revenues for their clients. Their four main services include medical billing, patient accounting, medical provider credentialing, and consulting. The company handles all the behind the scenes work so that the medical practice receives full payment from patients and insurance companies.
Cleveland and Lapina constantly remind their staff that their company's revenue cycle is "like laundry and dishes, it never stops." Medical billing and credentialing is a simple process with many component steps. Medical Practice Solutions carefully moves through the process on behalf of their clients, freeing up their time to focus on patient care and revenues. When they begin doing business with any new client, Cleveland and Lapina recommend the reallocation of employees and explain how they will remain valuable assets to the company in a new position. The company is committed to results and flexibly works with each client to satisfy their needs.
In order to grow their client base, Cleveland and Lapina rely on referrals. They initially marketed themselves through direct mail and flyers, but that provided little return. After recognizing the tight-knit nature of the individual providers and specialty hospitals that they were trying to reach, they focused on building a positive reputation in the community.
They've already developed a positive reputation among their employees. Since startup, Medical Practice Solutions has created five new jobs and maintained low employee turnover. From Search Engine Optimization (SEO) workshops to WESST's signature 6-week MARKETLINK training, Cleveland and Lapina take full advantage of WESST's small business assistance programs and encourage their employees to do the same. As healthcare policies and practices change quarterly, the company needs to adjust quickly and proactively stay on top of industry trends and marketing best practices. Ongoing education is a must.
With passion, depth of knowledge of their field, and advanced technology combined with high quality assistance, Tina Cleveland and Marie Lapina have been able to lead their young company into a profitable state.
Tina Cleveland and Marie Lapina
Medical Practice Solutions