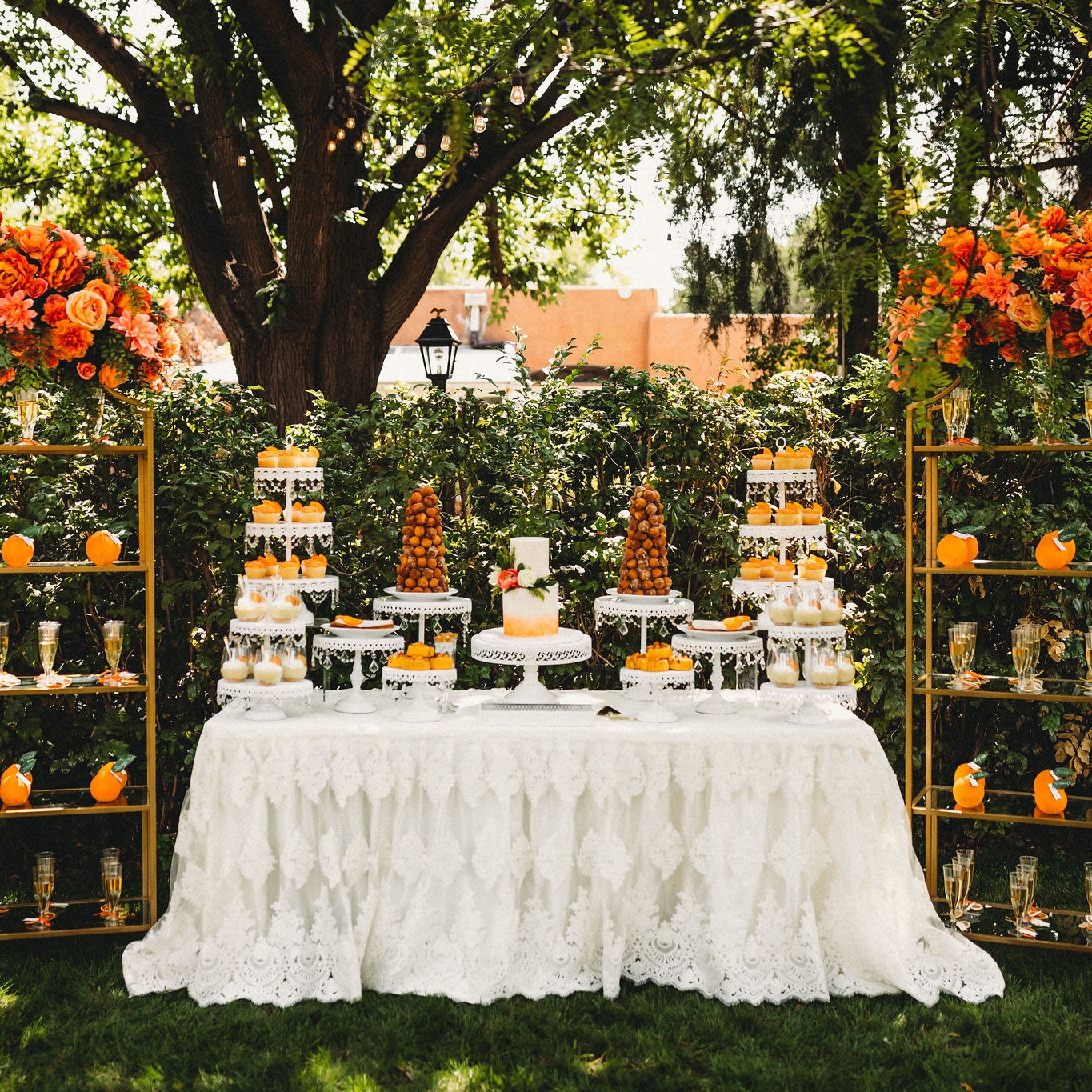 Tiffany Burke Events, LLC
Tiffany Burke Events is a family-based business serving clients since 2017. They are a full-service design and partial planning team for any event in the Albuquerque area. From weddings and elopements to parties and corporate events, Tiffany's team is prepared to help you elevate your event's experience. Their full-service production capabilities include floral design, event design, rentals, dessert bars, sweetheart tables, and more. They are obsessed with themes and focused on details. As a team, they pride themselves on providing customized event decor to fit each clients' unique vision and style. All this is done through free consultations and collaboration. Leave it to Tiffany Burke Events to make your special day an event that will leave a lasting impression!
Tiffany has been working with WESST Rio Rancho since 2017 on business plan development, marketing plan development, LLC formation and startup credentialing including tax registration, intellectual property assistance, client contract review and creation, pricing, sales presentation development, professional referrals including website development and bookkeeping.
"WESST exceeded our expectations, especially when working with Brad Crowson. Not only was he kind, respectful, and informative, but he took the time to meet with us and provide all the information/resources/processes to successfully start our business. On top of that, he didn't treat us like a client, but like a friend. He consistently followed up with us to check on our progress and always offered an extending hand to let us know he was there for us whenever we needed his guidance and help. Brad, in my opinion, is the true face of WESST and all that WESST stands for. He shows the dedication and promise that WESST offers to its clients. With Brad's continuous support, our small business is more comfortable and confident that we will continue to succeed and achieve our goals. We highly recommend WESST to individuals and families looking to start a business and will continue to remain loyal supporters of WESST." – Tiffany Burke
Tiffany Burke Events, LLC
"WESST exceeded our expectations, especially when working with Brad Crowson. Not only was he kind, respectful, and informative, but he took the time to meet with us and provide all the information/resources/processes to successfully start our business. On top of that, he didn't treat us like a client, but like a friend."
Tiffany Burke
Albuquerque, NM