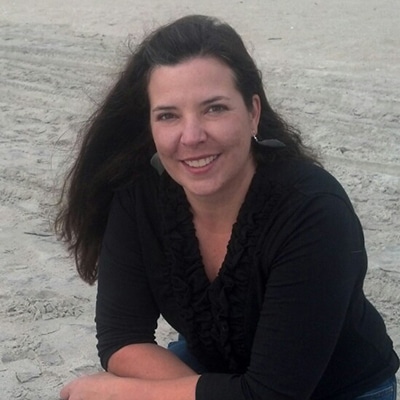 Anita's Endeavors LLC, also known as Upcycled Fashion, is a line of unique gifts that are made exclusively from repurposed materials. Inventory includes women's and children's fashions, home décor, and green arrangements. All of the items are crafted by artisans in rural New Mexico. Customers often wonder if products are really "upcycled" as the attention to detail and quality makes it hard to tell what the item was before it was transformed into the current treasure.
Anita has always been self-motivated. At a young age she volunteered with her Great Grandmother at a retirement home. When she was 15, she walked two miles to the largest community college in Minnesota to register herself for summer classes. She later realized that wasn't the norm. She has been a high school teacher, graphic designer, non-profit coordinator, and photographer; all wonderful experiences that guided her development as an entrepreneur.
Before moving to Mora 16 years ago, Anita lived in Wahkon, MN, a town of under 200. That tiny town had seven boutiques that were all women owned and all were successful due to the collaborative efforts of the group. Anita owned one of these boutiques and came together with the other owners to market the tiny town as a day trip destination for larger communities nearby. The seven women met several times a year, pooled their money for ads, coordinated their products to avoid overlap, and visited each other's businesses so they could become familiar with the wide variety of products on offer. They acted as the chamber of commerce and made it their mission to help guests feel the wonderful small town ambiance.
Later in Mora, when friends purchased a property for investment; Anita's previous experience and success moved her quickly to promote the opening of a quaint, shabby chic boutique. She has turned the space into the store Upcycled Fashion that is now located on the main street of Mora, near Las Vegas.
Anita speaks highly of the training and support she has received from WESST. "When WESST invests in us rural folks, their investment of time and skillsets increases exponentially as we pass along the knowledge from these great trainings to others. One person becomes 5 or 6 very quickly."
She continued, "WESST also provides reality checks which are important to keep us focused and making good decisions. I cannot think of two more professional and thoughtful people who can deliver hard lessons like these than Bette and Roseanna. It takes special talent to deliver hard lessons thoughtfully with just the right words and intentions."
With WESST's help, Anita's entrepreneurial dream of sharing one-of-a-kind recycled goods with others is being built in small-town New Mexico. Her goods can be seen at upcycledfashion.com.
"Over the years WESST has kept me focused, exposed to new concepts and ideas, passionate and continuously learning and striving to accomplish more. WESST is always there when I need them."
Anita Moss
Mora, NM