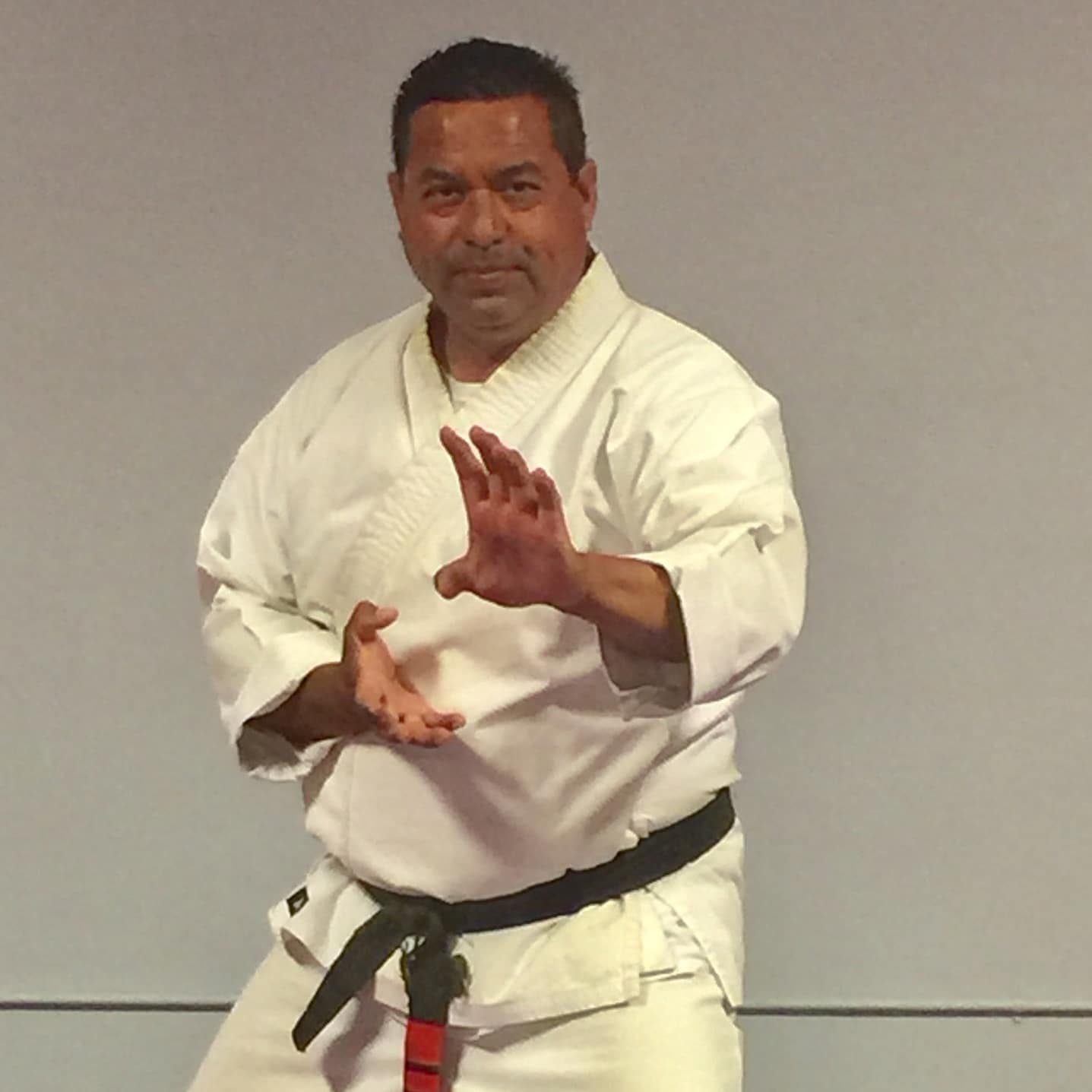 Refugio 'Cookie' Flores teaches all levels of karate up to and including black belts, provides individualized exercise training for small classes of students and teaches kick-boxing. He provides support through his years of training to address discipline issues, help students focus on positivity, and build both mental and physical toughness.
Cookie learned karate when he was a teen and continued studying the art until he became a certified instructor and could have his own studio. When it became obvious that his skill sets, reputation, and knowledge were being sought out by individuals in the community, he decided to research having his own business. He read an article in the newspaper about WESST and he felt he needed direction, accountability and assistance to do it right.
When Cookie came to WESST, he had specific goals that he wanted to accomplish. They included learning better time management practices, understanding financial literacy and developing a business plan. He worked closely with WESST staff to share his ideas and put them into action. He completed the DreamBuilder business plan course and realized that he needed to market his business. He put the skills he learned to use – creating a Facebook page and creating a pricing structure reflective of his education and certifications. He also created flyers and business cards, and held local karate demonstrations to showcase his studio.
Cookie's reputation of being an exceptional teacher has helped his students achieve a number of successes. One of his pupils, a 13-year old girl, joined the studio after realizing she needed an outlet for dealing with stress. She is now able to channel her energy into the workout sessions and walk away feeling encouraged and feeling positive.
Cookie has always known he was capable of teaching karate and owning a successful studio. He feels he is living his dream of sharing his knowledge with others and helping to combat low self-esteem and bullying.
"After meeting with WESST I became accountable, organized, and focused on what I needed to do to become successful."
Cookie Flores
Warriors Karate